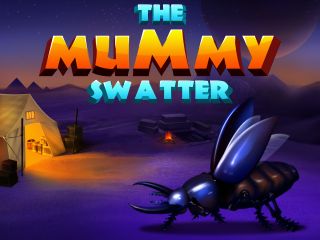 Added
: 10.04.2017

Downloads
: 2415

Vendor
: Mobi2Fun

Description
:
Brave team of discovering mummy is set to their investigation in few
locations of Egypt again! They have put a tent house for a more than
months and suddenly this night most dangerous scarabs are attacking
them. But the team is very brave and they have kept the electric swatter
outside of their tent to protect them and now you need to use that
swatter to hit the stream of scarabs. Tap and Hold / Press and hold FIRE
key to operate the swatter and judge properly to hit scarab before it
start attack you. Incase if you miss any of these deadliest scarabs then
it will call its gang and then all together will attack brave team and
destroy them along with their tent house.
The game's characteristics and screenshots may vary according to the model of your phone.

Nokia 3220 (
128×128
)

Nokia 5200 / C1-01 (
128×160
)

Nokia 6280 / 6300 (
240×320
)

Nokia C3-00 / E61 (
320×240
)

Nokia Asha 305 / 308 / 311 (
240×400
)