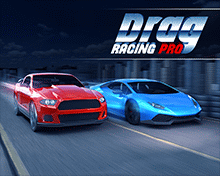 Added
: 16.04.2017

Downloads
: 3412

Vendor
: Inlogic Software

Description
:
Enter the thrilling world of street drag racing in this unique game.
Start as an unknown outsider and race your way to the top. Prove
everyone that you're the best racer in the city. To achieve that, you
will have to buy or win great cars from your opponents. Then tune them
up into powerful racing machines. Drive on!
The game's characteristics and screenshots may vary according to the model of your phone.

Nokia 5800 Xpress Music (
360×640
)

487.8kB

Nokia 6600 / N70 (
176×208
)

Nokia 6101 / 5200 (
128×160
)

Nokia 6280 / 6300 (
240×320
)

Nokia Asha 305 / 308 / 311 (
240×400
)

Nokia C3-00 / E61 (
320×240
)

Nokia X3-02 / Asha 500 / 501 (
240×320
)